// TOGETHER WE EMPOWER OUR BUSINESS
As an owner of newly build or existing commercial real estate, or as an office operator, you will benefit from our SmartReadyNetwork®: "The secure highway to many futureproof Smartbuilding solutions".
The value of your property will increase, and your tenants' employees will be able to work better, more secure, and more efficient. Your facility manager will be able to manage the facilities more effective and efficient, using the data as provided as they wish. A very rich application landscape will become available in a modular way.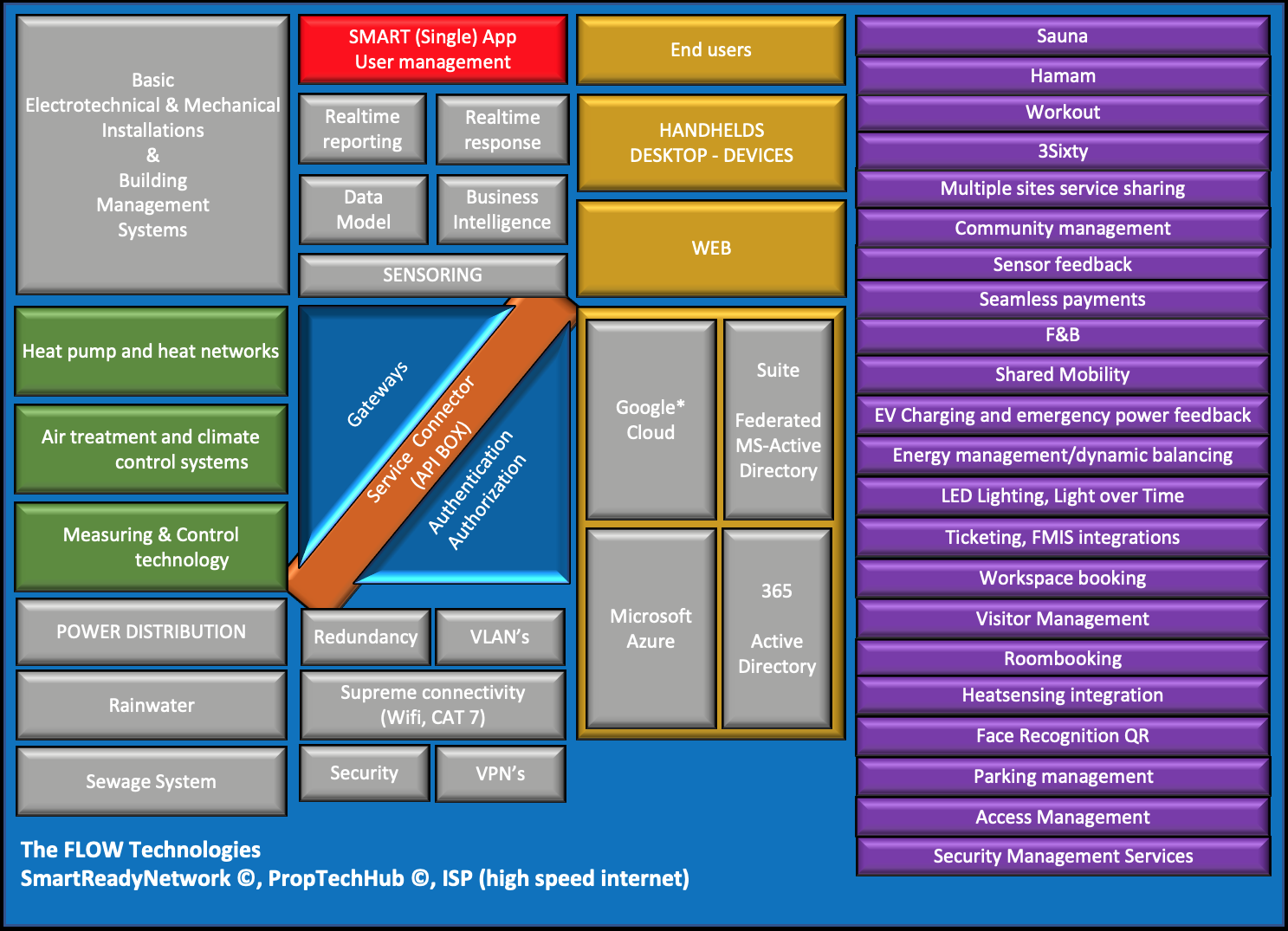 We can help you with your roadmap in creating value by a better working environment. We will integrate all systems to provide for a smooth user Xperience of your premises.
We can provide for super-fast, enterprise class internet through our SmartReadyNetwork©, and if you wish so, we can provide for Wifi as a service with speed up to 1 Gbps. We'd say: sufficient.
Furthermore we facilitate services that better not touch the internet, i.e. for regulatory, privacy or security reasons. When desired, these services, provided by partners on our platform, PropTechHub by The Flow©, are delivered with a guaranteed up-time up to 99,999%, guaranteed latency and point to point secured.
"Basically all Smart building features you can think of are available to you step-by-step via our affordable SmartReadyNetwork®"
Basically all Smart building features you can think of are available to you step-by-step via our affordable SmartReadyNetwork®